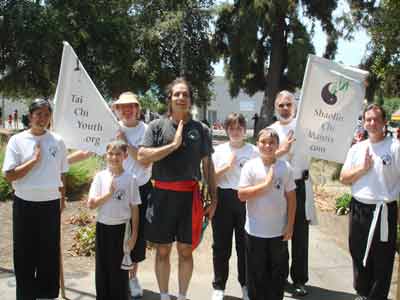 I have been studying the effects of on people since 1981.
I have tested Buddhism on all ages.
I have tested and on persons since 1981 also. I have studied persons of all body types and all nationalities.
I have taught elementary schools, middle schools, high schools, colleges, a variety of Christian religions, handicapped and blind persons.
I have injected people with as much Zen Buddhism as they could tolerate--and often more.
I am a Zen Buddhist EXPERT. I have worked full time, teaching Buddhism since 1992 until now, 2009,
The first episodes of the ZEN BUDDHIST PODCAST OF SHAOLIN ZEN, were stories of the end of my life in Tujunga. The end of my family and relationship with my children was detailed. Interesting and insightful, but I will be removing these early episodes and combining them into an audiobook that will make it quicker and easier to listen to all of these PRE-Buddhism Basics Podcasts.
The current episodes of the ZEN BUDDHIST PODCAST will focus on the
I look forward to sharing them with you.

Zhen Shen-Lang , Shaolin Zen Patriarch
Download FREE Podcast epiodes from:
Zen Buddhist Podcast
(blogpage and archives)
Download / Subscribe at: iTunes
Artist Name: Buddha Zhen
Podcast Title: Zen Buddhist Podcast of Shaolin Zen
Podcasts are often Zen reality shows.
The Original Buddha, used his life stories and current events to create parables for enlightenment.
Some parables are better than others, but all stories have their lessons.
By choosing the parables of Buddha Zhen, you are adding a few new elements to your life path:
Native American folk tales
Chinese stories of morality and family unity
Buddhist concepts and perspectives of Buddha Zhen's life as seen through his own zen
Humor of a flower power poet
Heart of a folk rock musician
Guru or Spiritual Leader
Hippie ideals
Athletic coach is your Life Coach
Kung Fu Master to teach you to master life
Tai Chi Master to teach you to master your body
Zen Meditation Priest to guide you to peace of mind
Mr. Mom as an example to other Mr. Moms
Flutist extraordinaire
Classic Rock Drummer
Author of Kung Fu and Tai Chi books
Founder of Shaolin Zen
Bassist of American Zen
Studio session guitarist since 1974
Singer and performer front man
Songwriter of hundreds of songs